A website dedicated to preventing Minuet (Napoleon) lovers from being scammed by fraudulent websites claiming to be real Minuet (Napoleon) catteries.
Forest Hills Munchkins and Minuets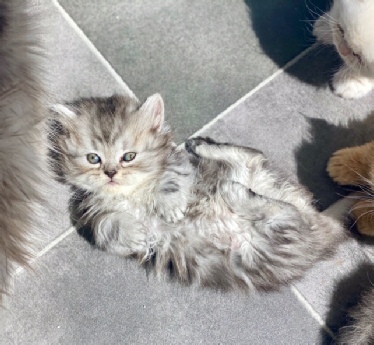 About Forest Hills Ranch Munchkins and Minuets
Waiting list: Currently, no. Please see my website for our story.
Paid waiting list: Yes.
First come/first serve: Yes.
Deposit: Yes.
Breeding rights: Yes, to small, in-home breeders. No kennel breeders. Must be the right home.
Registration included: Yes.
Parent health check: Yes, upon request.
Pedigreed parents: Yes, available upon request
Champion lines: Yes.
Vaccinations: Yes.
Health guarantee: Yes.
Vet check before going home: Yes
Microchip: No
Altering (spay/neuter): No.
Shipping: Yes, via pet nanny through Pet Jet Pals.
Veterinarians: Lockwood Veterinary
3025 Old Hardin Rd.
Billings, MT 59101
(406)252-7392