The people behind pet scams are the lowest of the low, preying upon the emotions of families just trying to find a kitten companion. Once they get a buyer on the hook, they are experts at conning more money out of the buyer by holding the "kitten" back unless more money is paid. When a buyer becomes suspicious about the seller, it is usually too late. The seller will no longer continue communication with the buyer, making off with hundreds, if not thousands, of dollars.
This website was designed to stop this practice by educating the public on these nefarious scams and to provide a list of real Minuet (Napoleon) catteries to Minuet lovers looking for their kitten. The following is the story of why this website came to exist.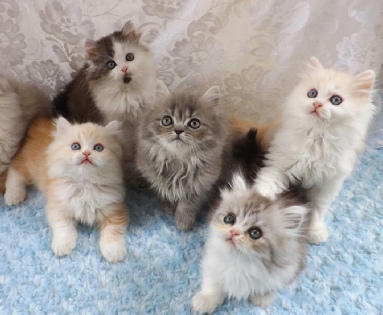 My name is Catherine Rudy. I have been breeding Minuets since 2015 and I am active with showing in TICA (The International Cat Association). I only have a few litters a year, producing only a handful of kittens. Like other Minuet (Napoleon) breeders, over the past years, I've learned how rewarding it is to connect kittens with loving families. However, in those years, I have been on the receiving end of scams myself, which was infuriating. I wrote articles on the experience, which were posted on my cattery website. Recently, I have been contacted by several people who have been scammed by fake catteries selling non-existent kittens. I was able to educate those people on how to protect themselves from future scams and even directed them to legitimate Minuet (Napoleon) catteries. I am happy to say that several of those scammed victims were then able to get a genuine Minuet (Napoleon) kitten from the right people.
Teaching individuals how to protect themselves against scams one by one has been rewarding, but I wondered how many people were yet being taken by these con artists. Unfortunately, these unscrupulous businesses will continue to exist until buyers stop falling for their scams. I wondered how I could help put these criminals out of business. Just like puppy and kitty mills, also discussed on this website, as long as there are people who come to them for pets, these scam artists will continue to operate. While there are laws that prohibit fraud, enforcement is minimal. Many people end up paying a deposit or payment for a kitten in ways that prevent them from recovering their stolen money when they learn that they have been defrauded. It then becomes dependent on us, the real Minuet (Napoleon) breeders, to expose these practices, teach the public how to identify possible scammers, and to find real kittens from genuine Minuet (Napoleon) breeders.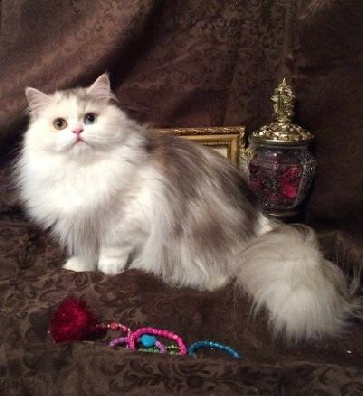 Many reputable Minuet (Napoleon) breeders know and support each other. We are a community that loves this breed and will protect it from being exploited by criminals. This website will not only educate the public on how to identify scammers, but to find a real Minuet (Napoleon) breeder to add a beautiful, loving kitten to their home.
You might ask why I don't just educate the public on how to identify scammers and not include the real breeders. Good question. Here's the answer. Just like you found this website, these pet fraud criminals will also find it. If I simply educate you on how to identify these scammers, they will learn what they are doing wrong and fix their website or practices to seem genuine. So how could I take it one step farther to thwart them? Since I have a way of identifying the real Minuet (Napoleon) breeders, I thought it would be helpful to the public to direct them to a list of those breeders to look for a kitten instead of questioning whether a website is real or not.
Why is the word Napoleon mentioned next to the name Minuet? A Minuet is also known as a Napoleon. In actuality, the breed was originally called Napoleon. Nothing changed in the breed when the name was changed to Minuet. It was more of "cat politics" that forced the name change. Presently, not all associations refer to this breed of cat as Minuets, but keep it old school as Napoleons. So on this website, in order to honor the breed for its original name, you will see Napoleon mentioned in concurrence with Minuet.
What is a Real Minuet Breeder? In this website, a Real Minuet (Napoleon) Breeder is a breeder who actually exists and will provide you a real Minuet (Napoleon) kitten or cat that has been bred legitimately. They are actual businesses that are not posing as a cattery that doesn't really exist. The kittens they present for sale have been bred by them and will be presented to the new owner after completion of the negotiated price. Any Real Minuet Breeder on this website has been authenticated as an existing cattery that produces genuine Minuets (Napoleon). They are not a kitty mill or backyard breeder.
Note: A Minuet/Napoleon is only authentic if it was bred from a Munchkin to one of the Persian breed group (Persian, Himalayan, and Exotic Shorthair); or a Minuet (Napoleon) to one of the previous, or a Minuet (Napoleon) to a Minuet (Napoleon). Anyone presenting a kitten from a parentage different than those breeds just mentioned, such as a British Shorthair or other breed that mimics similar Persian features, is not selling a Minuet (Napoleon). CHECK PEDIGREES! A kitten that is not bred from the correct foundation breeds will not be able to register as a Minuet (Napoleon) in any cat association, no matter what that breeder says to the contrary.
It must be mentioned that we are not recommending any one breeder over another on this website, nor supporting their prices, the health of their kittens, the way they raise their cats, or any contractual items between the buyer and the seller. Although the breeders on this website are Real Minuet Breeders, they have designed their breeding program to their own specifications. However, we will never list a kitty mill, backyard breeder, or designer breeder, whose practices involve animal cruelty and illegitimate breeding of unregistered cats. (Learn more about those on this website on Bad Breeder Types). Buyers must educate themselves on what is appropriate for the sale of a kitten and know what they want. We strongly recommend that kitten buyers have an honest discussion with any breeder and trust their instincts about what they learn from that discussion.
If you have been defrauded by a pet scammer and have specific questions, please do not hesitate to email us at wolfpirateprop@aol.com. We'll try to answer those questions. At the same time, I would like to know what website you have been defrauded by to steer others away from it in the future. We must all stick together to run these criminals out of business.