A website dedicated to preventing Minuet (Napoleon) lovers from being scammed by fraudulent websites claiming to be real Minuet (Napoleon) catteries.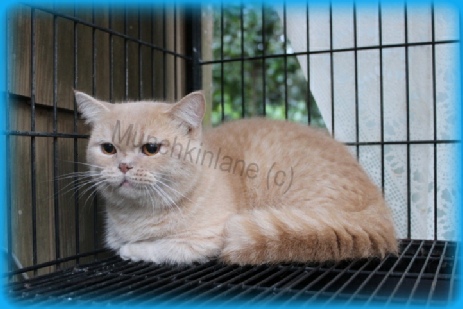 About Munchkinlane's Cattery
Established in 1994, Munchkinlane was a founding member of both Munchkin and Minuet breeds. I am also a TICA entry clerk, show manager, and have been elected Munchkin Breed Committee chair three times. My kittens are known for their sweet, "bulletproof" personalities. I refuse to breed kittens with eyes that need wiping or coats that need daily grooming. My Minuets are easy to care for.
Waiting list: No, just follow my pages
Paid waiting list: No
Deposit: Yes, only once a kitten is 8 weeks old
Breeding rights: Rarely
Registration included: Yes
Parent health check: Optimal Selection for newer cats. All foundation cats were tested by Dr, Leslie Lyons at my home and at the University of Missouri.
Pedigreed parents: Yes
Champion lines: Yes
Vaccinations: Yes
Health guarantee: Yes
Vet check before going home:
Microchip: Yes
Altering (spay/neuter): Yes, before going to a new companion home
Shipping: Yes
Veterinarians: Crystal River Animal Hospital
8874 W Sue Lane, Crystal River, FL
(352)795-7556