A website dedicated to preventing Minuet (Napoleon) lovers from being scammed by fraudulent websites claiming to be real Minuet (Napoleon) catteries.
Waiting list: Informal Wait List (wait times vary); screened families choose available kittens matching preferences from those available. Current Lavenders cat owners (and their family/friends) have first pick from litters.
Paid waiting list: No
First come/first serve: Yes (once pre-screened and we have visited by phone, owners select from shared Google Drive of available kittens)
Deposit: Typically half the price of the kitten once selected
Breeding rights: No
Registration included: Yes
Parent health check: Yes, UC Davis through local veterinarian & through local veterinarian
Pedigreed parents: Yes
Champion lines: Yes
Vaccinations: Yes, all recommended vaccinations performed by vet as well as Rabies vaccine
Health guarantee: Yes
Vet check before going home: Yes; kittens have 3 to 4 vet visits before going home
Microchip: No, unless requested by owner before going home
Altering (spay/neuter): Yes; no exception
Shipping: Must fly in-cabin, no cargo
Veterinarians: Vale Veterinary Clinic
https://www.valevetclinic.com
1590 John Day Hwy., Vale, OR 97918
Phone: 541-473-3231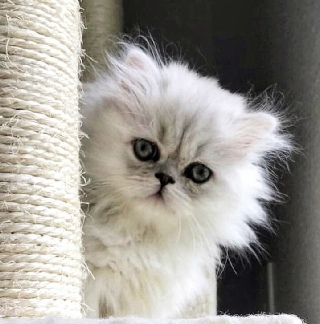 Lavender's Adore You a.k.a. Miley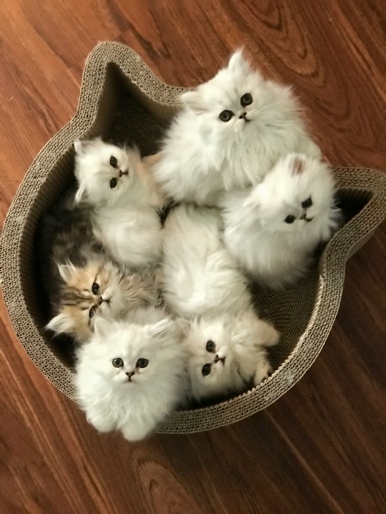 About Lavender's Cattery
Lavender's Cattery is a small, in-home cattery. We offer exquisite show quality kittens exclusively to pet homes. All kittens are registered, spayed/neutered, and receive all vet recommended vaccines and preventatives, including rabies, that are good for a year. Standard kittens usually go to new homes at about 18 to 20 weeks, and Nonstandards go home between 17 to 20 weeks (depending on size).